Monday, 25th March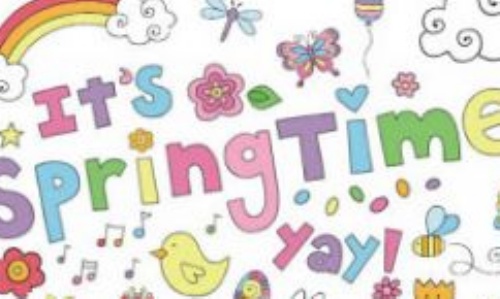 This week we will be using our observational skills to discuss how our environment is changing due to the season spring. In the provision we will paint pictures of daffodils by looking carefully at the colours and their shape. As the children have been enjoying joining in small group games we have set several games up both inside and outside to encourage their teamwork skills.
In maths we will be looking at doubling. We have a 'Double Trouble' machine planned to use during these sessions where the children we use objects and then numicon to double an amount. You can support your child at home by writing number sentences such as 2+2=4.
During our literacy sessions we will look at a range of seasonal books and practice our listening and attention skills by answering key questions about the text.
Please remember to fill out the story cafe reply slip and return to school if you can make the event.