Monday, 29th April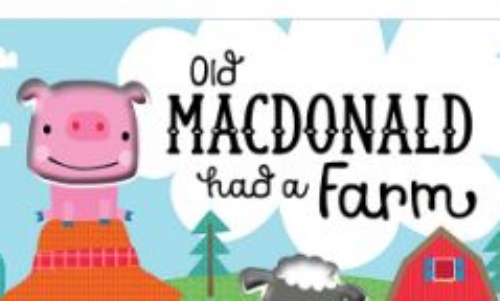 Old Macdonald had a farm, e-i-e-i-o!
Do cows drink milk? What are baby pigs called? It's time to find out more about life on the farm and the animals that live there. This week we will be looking at different farm animals, crops and vehicles. In our literacy session we will be creating fact files about farm animals for our display. We will encourage children to use a capital letter and a full stop at the end of their sentence.
In our mathematics lessons we will recap 2D and 3D shape names and their properties. To support your child at home you could take part in a shape hunt around the house. Can you spot a cube? A cylinder? How many faces does the shape have?
Outside we'll use addition and subtraction to help Little Bo Beep count her sheep. Outside once more, we'll take it in turns to be sheepdogs, sheep and farmers. Can we herd all of our sheep into the pen? The children will be learning the number bonds to 10 song by Farmer Pete to help them with their calculations.