Monday, 9th March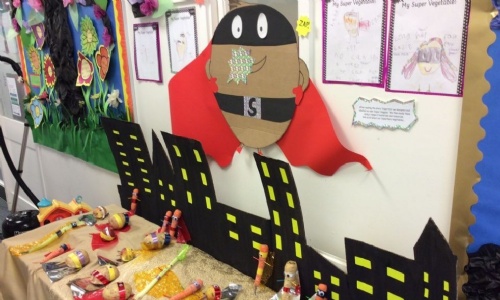 This week we will continue our 'Supertato' theme by looking at the story 'Supertato: Veggies assemble'.
We are continuing our phonics learning focusing on the digraphs 'oo' and 'ar'. If you are ever unsure about how we say our sounds that we are learning in phonics please just ask a member of staff in EYFS and we will be happy to show you.

We will be exploring money this week with our vegetable shop. We will be using money related vocabulary such as 'pound' and 'coins' and looking at different coins that we use to pay for things.

We are also excited about our 'Story Cafe' event this week which will be taking place on Thursday, 12th March at 2:30pm. You are welcome to come in to school and enjoy having a story together and then have a chance to explore some different activities linked to the story. If you have any questions about this please ask.