October Update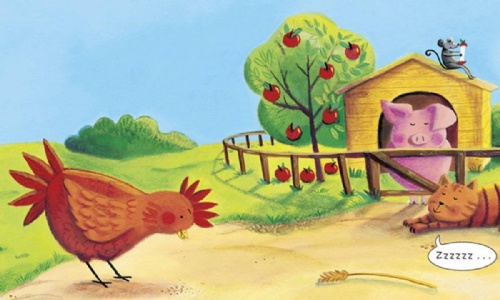 We have had such a fantastic half term in Reception. We have explored lots of areas of the EYFS curriculum both indoors and outdoors. We have begun our phase 2 phonics learning. Please continue to look on tapestry to find the videos of how we say each sound that we are learning every week.
This week we will be continuing to look at the key text 'The Little Red Hen.'
Our key word this week is 'harvest.'
We will look at how bread is made and talk about how crops are harvested. We will then bake our own bread rolls just like the little red hen in our story. We will also look at machinery used on farms such as a combine harvester and learn the song 'Big Red Combine Harvester.' We will also learn about the Harvest Festival.
In Maths we will be learning all about the numbers 1, 2 and 3. We will match numeral to quantity, look at how numbers can be represented in different ways and think about different combinations to making numbers.
In phonics we will learn the new sounds: g, o, c, k. Please encourage your child to show the actions that we have been learning in school for each sound and support them in finding the sounds in words in the community and in their home reading books.
Our tricky word this week is : no
When we return to school after Half term we will begin our 'Amazing Autumn' topic where we will look at seasonal changes and have a Forest School day. Please remember to keep wellies in school so that we can continue our Forest school learning each week.