May 2018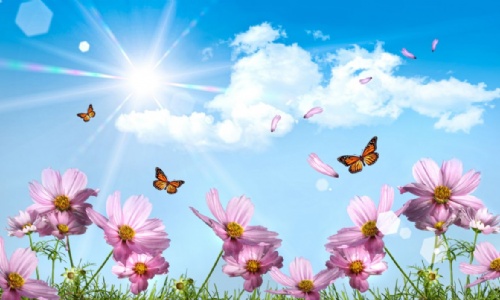 We are now into May and the weather seems to be improving with some lovely days of sunshine to lift the spirits.
We still can't rely on it to be dry so please can the children continue to bring their coats to school as the weather is so unpredictable.
This past few months have been busy but exciting. I try to spend dedicated time in both Highlees and Eyrescroft. You may not always see me but be assured I am about! If any of you would like to speak to me please contact Mrs Keniston (Office Administrator and Interim PA to Executive Principal) on 01733 262190 who will endeavour to arrange an appointment with me.
Assessment Weeks
Throughout the year across our Federation, pupils have been taking part in different activities to find out their level of understanding and knowledge. Your child's teacher will use this information to find out their strengths and to identify gaps in their knowledge. This information is used to inform the planning for future learning. The outcome of this was shared during Parents Evenings. We hope that this proved useful to you so that you could better understand the way we assess your child's learning and the steps put in place to ensure the gaps are recognised and addressed.
Athlete Visits
Both schools work with Jack Hunt School to support the provision of PE. We were lucky enough to welcome Sophie Allen into both schools. Children had the opportunity to listen to her speak about her journey in sport. Sophie was inspirational and provided the children a great opportunity to learn about the importance of resilience, determination, practise and commitment. I firmly believe these skills assist greatly in children's ability to stay focused and disciplined and also educating them on keeping both their physical and mental wellbeing strong.
Parking
.
Parking outside the front of both or our schools continues to be very challenging and at times unsafe. Both schools are establishing links with the PCSO's and will be working closely with them to help us make this safer for your children and our community.
Information from each school is circulated independently for all events i.e. trips and other events that are coming up. Please remember to check bookbags and letters that are sent home so that you don't miss anything important. Dates and events can also be found on our website.
DATES TO REMEMBER
Date:

Eyrescroft Primary School

Date:

Highlees Primary School

7th May

Bank Holiday Monday (school closed)

1st May

Book Fair 3.00pm

8th May

Year 2 Trip to Warwick Castle

3rd May

EYFS Show Day for Sept 9.30-11.30

7th May

Bank Holiday Monday (school closed)

11th May

Yr4 trip to Anglo Saxon Village 9.00am-4.00pm

14th May

KS2 SATS Week All Week

Mon 14th - English Grammar, punctuation and spelling

Tue 15th - Reading Comprehension

Wed 16th - Maths

Thur 17th - Maths

14th May

KS2 SATS Week All Week

Mon 14th - English Grammar, punctuation and spelling

Tue 15th - Reading Comprehension

Wed 16th - Maths

Thur 17th - Maths

18th May

Celebrating Royal Wedding (lunchtime)

18th May

Celebrating Royal Wedding (lunchtime)

22nd May

Sports Day

EYFS/Nursery

Parents 9.30am-10.30am

21st May

Year 6 Ice Skating Trip

23rd May

Year 3 Trip to Falconry Centre

21st May

EYFS/Pre-school Sports day

24th May

Sports Day

Year 1 and Year 2

Parents 1.30pm-3.00pm

23rd May

Year 1 and Year 2 Sports Day

24th May

Year 6 Sleepover Special

24th May

Year 3 and 4 Sports Day





25th May

Sports Day

KS2 Yr 3,4,5,6

Parents 1.30pm-3.00pm

25th May

Year 5 and Year 6 Sports Day

25th May

Yr4 Pyjama Day
Reviews
Both schools have had a review completed by the Trust. As soon as I have had reports for both schools I will share the headlines with you.
Looking ahead to next year
If you have children who are due to start school in September 2018 and have not yet registered for a school please contact our school office at either Highlees 01733 264694 or Eyrescroft 01733 262190 who will support you in registering your child and securing a place.
It has been wonderful to see so many parents coming into school to support their child at the events last term. Both schools have a wide range of events planned for this term. I look forward to seeing you at these.
KS2 SATS Week 14th May - 18th May
This year our Yr 6 pupils will sit their statutory tests on the week beginning 14th May 2018
Monday 14th - English Grammar, Punctuation and Spelling
Tuesday 15th - Reading Comprehension
Wednesday 16th - Maths
Thursday 17th - Maths
In order for the children to do the best they can please take advantage of the additional sessions, breakfast clubs etc your child's school is offering. As a Mum of sons who have experienced SAT's I would recommend children are well rested and hydrated. If you have any concerns please do not hesitate to contact your child's school. The websites have the information for parents.
KS1 SATS
The schools have set aside dedicated weeks for children to complete the tests that from part of the judgement making. It is important your children are in school during those weeks so please try to make any appointment such as Doctors and Dentist outside of school hours.
Assessment Across the Federation
Children in Y1, Y3, Y4 and Y5 participate in assessment weeks. This enables the school to make accurate judgements of pupils strengths and help identify next steps. This half term assessment week is 8th May - 11th May.
As always I would like to finish on a positive note. I am very proud of all of our staff and students and they all continue to work extremely hard supporting each other and striving to fulfil their potential. We are a committed team and this is one of our many strengths.
Mrs E Ward
Executive Principal