Welcome to my First Blog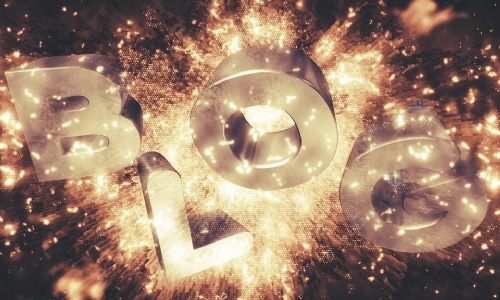 A belated Happy 2017 to you and your families. Welcome to the first entry of the Executive Principal's Blog on our new website. Both schools have made a positive start to the term and children have settled well. The children all look very smart in their school uniforms. All classes have participated in their 'wow' days. These days are always very positive and enjoyed by the children. Eyrescroft had a visitor into Year 4 - Freddie Mercury (Mr Bramley) and Year 1 pupils at Highlees welcomed the Queen for tea (aka Mrs Stroud).
Topics this half term
| | | |
| --- | --- | --- |
| YEAR GROUP | EYRESCROFT | HIGHLEES |
| RECEPTION | Traditional Tales | Will You Read Me a Story |
| Year 1 | Dinosaur Planet | Bright Lights, Big city |
| Year 2 | Towers, Tunnels & Turrets | Towers, Tunnels & Turrets |
| Year 3 | Mighty Metals | Mighty Metals |
| Year 4 | Playlists | Playlists |
| Year 5 | Fairgrounds (Scream Machines) | Fairgrounds (Scream Machines) |
| Year 6 | Preparation for SATs | Preparation for SATs |
Curriculum Leaflets are available to parents.
Consultation for Admissions
The consultation has now closed.
The Elliot Foundation Trust (TEFAT) consulted on behalf of Highlees and Eyrescroft the proposed admission policy for the academic year 2018/2019 as required by the School Admission Code - December 2014.
The consultation ran from 31st October 2016 to 19th December 2016.
The consultation has now closed and TEFAT will now consider any comments received and decide on the determined Admissions Policy for 2019/19 by the 28th February 2017.
Come to school everyday
Where children attend school everyday, they become more confident learners who make better progress. Both schools have the attendance target; 96%. Both schools attendance has not yet achieved this target - we are only a little way off it at the moment. It is important that children attend school regularly. We work very closely with our Academy Attendance Officer to support families to improve their attendance. If you would like support with improving your child's attendance please contact your child's school office.
Jack Hunt Trust 500 word competition
Over the last few weeks Year 6 pupils from both Highlees and Eyrescroft have been putting the final touches to their entries. Year 6's from local primary schools have all participated in this competition. We will keep you up to date with how our children have done in this fantastic local event.
@Twitter
Both Highlees and Eyrescroft are busy sharing some of the lovely things we have been doing on Twitter. We are looking introducing a Federation Twitter feed to share the events across the Federation. If you get chance have a look at what is happening in our schools.
HUB @ Highlees
Please take time to review the programme of events organised for the Hub. If you are interested in attending any of the events please make contact with the team at Highlees.
Food Bank
Highlees is registered to distribute food bank vouchers. If you know anyone who may be eligible to access this resource please make contact with:

Mrs Stroud at Highlees

Miss Dines or Mrs Sibthorpe at Eyrescroft

Both schools are very keen to support families where they can.
Conduct
Sadly there have been a number of incidences where adults have displayed inappropriate behaviour (including swearing, threats and aggression) towards staff and other parents. Both schools within the Federation are adopting a zero tolerance of such behaviours and action will be taken in future if such incidents occur. We aim to promote a safe and secure environment for our children and staff and communicating with parents in a respectful manner.
Dinner Money
Schools are unable to accumulate any debt and therefore all meals must be paid for upfront. Where a debt has accumulated the school will contact families directly to set up an affordable repayment plan. If anyone would like to discuss any issues they may be experiencing please do not hesitate to make an appointment to speak to me. Contact Mrs Debbie Keniston on 01733 262190 to make an appointment with me. We are happy to help where we can.
Key Dates
| | | |
| --- | --- | --- |
| EVENT | EYRESCROFT | HIGHLEES |
| Phonics open morning KS1 | - | 20.01.17 (9.00am - 10.00am) |
| Jack Hunt multi-skills festival EYFS Caterpillars | - | 20.01.17 (9.30am - 2.10pm) |
| Rowing League Yr5/6 | - | 25.01.17 (1.00pm - 2.00pm) |
| Childrens University Graduation at University Centre Peterborough | - | 26.01.17 (1.00pm - 2.00pm) |
| Jack Hunt multi-skills festival Year 1 | - | 26.01.17 |
| Chinese New Year Celebrations across school | 27.01.17 | 27.01.17 |
| Parent Forum | - | 31.01.17 (1.00pm - 3.00pm) |
| Year 5 Twin Lakes Trip | 02.02.17 | - |
| Caythorpe Residential Yr 3 | 06.02.17 - 08.02.17 | - |
| Caythorpe Residential Yr 4 | 08.02.17 - 10.02.17 | - |
| Mock Year 2 SATS/Phonic screening | 06.02.17 | - |
| SATS Meeting Year 6 | - | 07.02.17 pm |
| Rowing League Yr5/6 | - | 08.02.17 |
| Safer Internet Workshop | - | 08.02.17 ( 9.15am - 10.15am) |
| Mock Year 6 SATS | 13.02.17 | 13.02.17 |
| Book Fair | - | 13.02.17-17.02.17 |
| Beatles singing experience at Broadway Yr5 | - | 14.02.17 |