Welcome back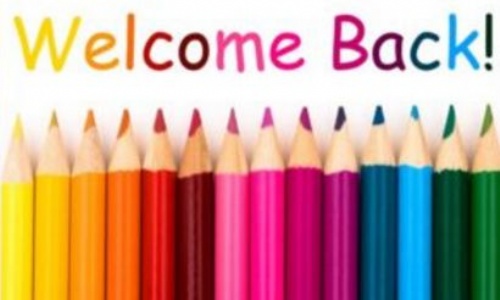 Welcome back
The start of a new school year is my favourite part of the year. It is a great opportunity to begin afresh with renewed optimism and to watch the children flourish and grow over the next twelve months. This week is very exciting and we are busy with home visits getting ready to welcome our new starters beginning the journey of their education with us next week. It has been great to see all of our children arriving at school on time and looking lovely in their new uniform.
Weather
Weather can be very unsettled in September so please make sure your children bring coats and wear appropriate footwear.
Parking
Please be mindful of the neighbourhood and community if you drive to school each day. We have issues with parking across the Federation and we need to be mindful of the local residents. Where possible please walk or cycle to school as this is a great time to catch up with your children and to get some exercise.
Attendance
We are aiming for 97% attendance and we work closely with our Academy Attendance Officer to ensure this target is met. It is vital that your children attend school regularly to ensure they get the most from their education.
Success For All
We have had a very exciting and rewarding term at Eyrescroft after the implementation of Success For All. Already we are seeing the positives from this innovative learning tool and look forward to Highlees reaping the same benefits as they begin this term.
If you would like to speak to me, please arrange an appointment with Mrs Keniston on 01733 262190.
Mrs Emma Ward
Executive Principal