October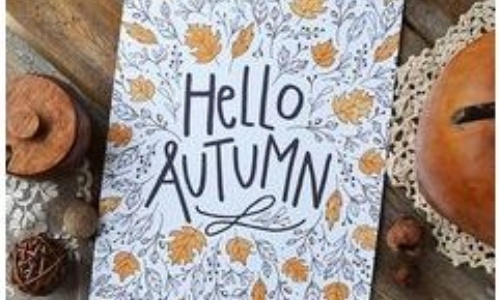 We have now seen the end of September and our first month back at school. I am very excited about the learning opportunities and community that we are building across the Federation. I believe that one of the most important aspects of my job is to build and maintain positive relationships with new and current families by creating a transparent school with ongoing communication which benefits us all. My aim is for all staff, parents and pupils to recognise that there are no barriers to the amazing experience that can be offered in their learning journey with us.
We have welcomed our new children into Reception and they are starting to settle into the life of the school. The teams in both schools have been busy visiting the children in their homes as well as completing the initial baseline for each child.
Success For All continues to thrive at Eyrescroft and we are confident that this innovative and creative programme will both enhance and improve the children's opportunity to succeed. The staff and children are now fully embedded in the programme and we are excited to watch as this new initiative is implemented at Highlees. The cooperative learning aspect of the programme is fully integrated and children are enjoying the different type of 'cheers' when they are successful.
Weather
We are experiencing some very unpredictable, unsettled weather so with this in mind please make sure your child comes to school with the appropriate clothing and footwear. There is nothing worse that sitting all day in damp, uncomfortable clothing.

Attendance
We have noted that the number of children arriving late in the mornings has started to creep up. This has a huge impact on their learning and also impacts how they start their day. Success For All starts promptly at 9.00am so if your child is late they are missing out on valuable learning time. We continue to carefully monitor Persistent Absentees across both schools and work closely with our Academy Attendance Office to improve attendance for individual pupils. Children do not like coming into school late as it is very unsettling for them and sets them up to be all out of sync for the rest of their day.
Dinners
As of September 1st we introduced a 'strictly no debt' policy across the Federation whereby unless a school dinner is paid for in advance we would not be able to book one for your child.. I would like to thank all of you for adhering to and supporting this policy as we go forward. All school dinners can be paid for on ParentPay or at the school offices at both schools to ensure that no debt is accrued.
Parking
This continues to be an ongoing issue for some time at both schools. Whilst I recognise that it is necessary for some parents to drive to school I once again urge everyone to be considerate to our neighbors and local residents to avoid conflict and disruption.
Home School Agreement
The Elliot Foundation Academy Trust have implemented a new policy for home school agreements. We are in the process of updating the Federation's home school agreement. It is our intention to share the changes with parents at the next Parent's Forum hosted at your child's school. I would urge parents to attend these meetings as they enable you to get more involved in some of the decisions the schools are making.
1st November 2017 (5.30pm - 6.30pm) Eyrescroft

8th November 2017 (2.15pm) Highlees
Strictly comes to Highlees
As part of their topic on Tudors, our Year 5's are taking part in a 'Strictly Tudor Performance'. Last week children received a video message from Kevin Clifton from Strictly Come Dancing.
http://www.highleesprimary.co.uk/blog/?pid=126&nid=37&storyid=767
Fundraising
Thanks to our parents and children for supporting our fundraising on Friday 22nd September 2017.

Highlees chose the charity 'Genes for Jeans Day'. The staff raised £28.10.

Eyrescroft chose the international charity '147 Million Orphans'. The children raised an amazing £271.60.
Thank you to all of you who supported both schools by joining us for the Macmillan coffee morning. A huge thankyou to all of you who donated cakes and baked goods. It was a really great turnout from parents and members of the community and it is always lovely to see everyone coming together to raise money for such a worthy cause. Across the Federation we raised an amazing £629.53.
Harvest Collection
I would like to thank all of you who have kindly donated food towards the Harvest Collection. The school council from Highlees will be visiting the food bank to see where and how this food is distributed. Your kind donations go a long way to supporting our families within the community during difficult times. Every donation however small makes a huge difference to those in need.
Summary School Improvement Plan
I have published a summary of the School Improvement Plan on each school website.
If you would prefer a paper copy please contact the school office at Highlees and Eyrescroft and we can get this for you.
As always I am always keen to hear your comments. If you wish to speak with me please arrange an appointment with Mrs Keniston on 262190.