Harvest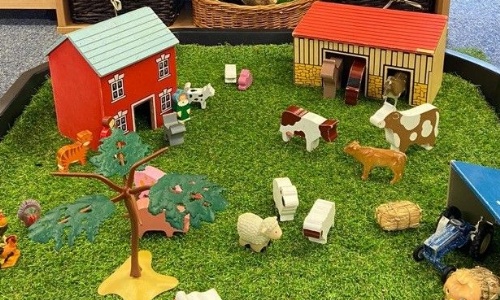 Let's learn about Harvest.
This week we are continuing our shared text 'The Little Red Hen'. During our Literacy sessions we will create a story map to help us retell the story with actions. In small groups we will bake our own bread rolls and look at different items containing wheat. Our key words this week are knead and sequence. Can you encourage your children to say these words in a sentence?
During maths we will be looking at repeating patterns. You could help your child by looking for patterns around the house, on their clothes or outside.
During our topic sessions we will discuss harvest and why some people celebrate it.
In our phonics lessons we will look at the letters g, o, c and k. Please encourage your child to spot these letters in books and around the house. Remember to join in with our family fun phonics tasks!