STICKMAN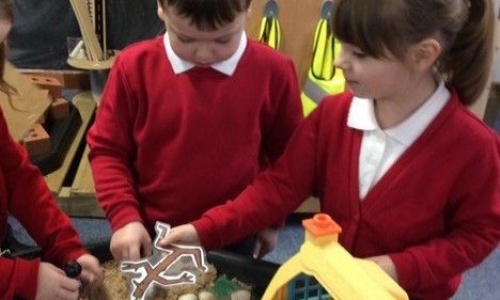 I'm Stickman, I'm Stickman, I'm Stickman that's me!
This week we have started a two week block by reading Julia Donaldson and Axel Scheffler's 'Stickman', prompted by the children's fascination with twigs and leaves in the outdoor classroom.
We have looked closely at sequencing the story and completed a special writing task.
During our maths sessions we have look closely at the number 5, located it on a number line and looked at different combinations to find the total of 5.