We are going on a bug hunt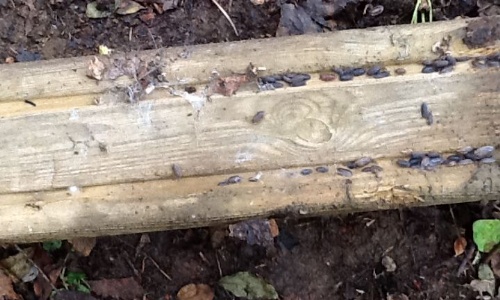 On a cold Winter afternoon we put on our coats and wellies to see what we could find.
As part of our new topic Wriggle and Crawl went went into the Environmental area to go on a minibeast hunt. We looked high and low under logs and stones but they were all hiding.