Crazy Columns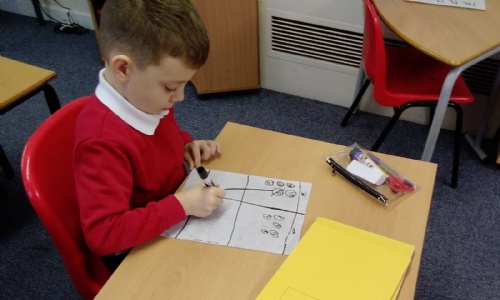 Year 3 have had a busy week learning how to add two digit numbers using the column method. They used dienes cubes and place value charts to help them practise so that they understood what was happening in the written method. We are ending the week in maths by now looking at how to solve column subtraction questions.
During the week Elm and Maple classes also thought about Anti-Bullying week and Road Safety. We started the week by all wearing our odd socks, then talked about the different types of bullying and what we should do in different situations.
For road safety we looked at the Green Cross Code, and thought about safe places to cross the road. The children looked at different scenarios and spotted the hazards in them before talking about what should be done differently.