Forest Fun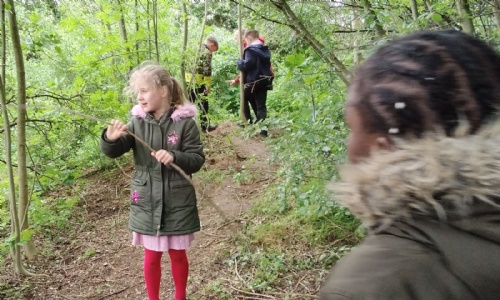 A fun visit to our forest area.
This week we have had Paper Consideration day; a day for the children to consider where paper comes from, the amount of paper we use in our daily lives and what impact it has on the environment. As part of this, we visited the woodland area in the school grounds to look at the natural environment and how we should be looking after it. Maple and Elm classes had great fun exploring the area, playing some games and looking after our environment by picking up litter.
In Maths this week, we have continued our work on learning to tell the time to the nearest minute, to know what am and pm is, and to be able to read 24-hour times. The children in both classes worked as teams to answer a quiz on time to end our week. They joined in enthusiastically; working well with their groups to try to score the most points.
For our writing lessons we have started a unit on poetry; looking at a variety of poems and discussing what we thought about them. The children particularly enjoyed the nonsense poems because of all the made up words.