Magnificent measuring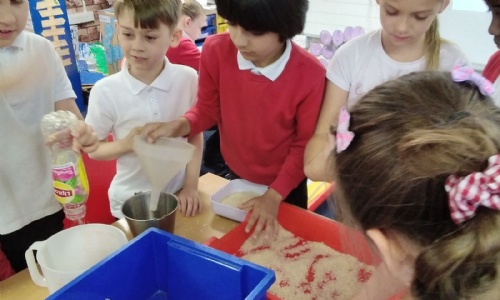 Finding the capacity of different containers
This week Year3 have been busy with measuring. We started by looking at the mass of items around the classroom using balances and kitchen scales; then we moved on to capacity and volume. The children had great fun finding the capacity of different containers and were able to establish that although capacity is the amount a container can hold when full to the top, this is not the same thing as measuring how much of a liquid is in the containers.
In writing, they have been busy composing a letter to send to the Professor to tell him all about the archaeological dig they did during our WOW day; looking at how a formal letter needs to be set out and the kind of language that needs to be used.
Stone Age, Bronze Age and Iron Age lifestyles were very different to ours today and the children have been busy making comparisons, thinking about all the things they have and how their life is different nowadays.