Hunting Animals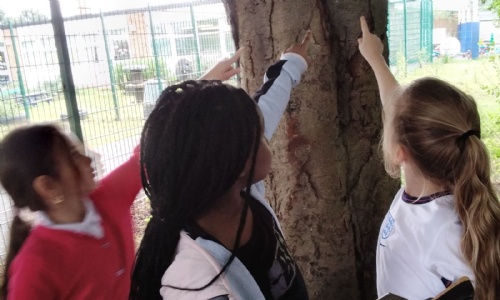 On Monday afternoon Elm and Maple classes visited the woodland area to hunt for pictures of Stone Age animals. They had great fun hunting round to see which animals they could find and what information there would be about them. They also enjoyed exploring the woodland area, looking at the different trees and their leaves.
In maths this week we have been looking at place value — hundreds, tens and ones. The children have been finding out the value of different numbers and that the value changes depending on which column it is written in.
During Writing lessons we have been looking at character descriptions; they have read some examples and had a go at drawing a picture from a description read to them. The children enjoyed seeing if their drawings matched up to the original.