Remebering the past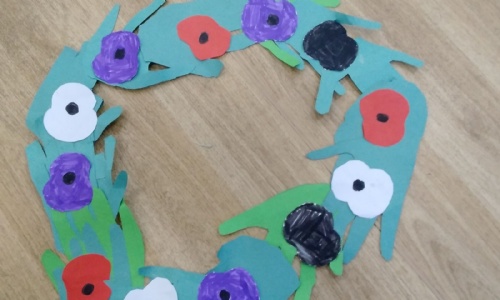 Making poppy wreaths to show respect.
Remembrance has been on everyone's minds this week; with assemblies to explain the significance and importance of this event. The children were intrigued to find out that although traditionally poppies were red, we also have black, white and purple. Ask your child if they can remember why we have the different colours?
In Science this week, we have been thinking about the different food groups - the foods that would be included in each one and what we need to eat to keep our bodies healthy.
Maths lessons have focused on using the written methods of column addition and subtraction. Elm and Maple classes have worked hard at improving their accuracy and showing the working out.