TRADERS & RAIDERS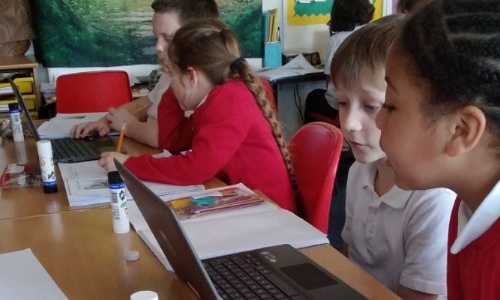 A new topic has arrived in Year 4!
This week we have started our new topic 'Traders & Raiders'.
We designed and painted our own Vikings to add to the class longboat, and we also created Viking shields to add to the boat. We then had the opportunity to research the Anglo-Saxons, using the Chromebooks, and we created our own fact pages all about them.
Also, this week we have been sorting out the Anglo-Saxon and Viking timeline in Britain (or Briton as they liked to call it). We were able to see how it linked to our previous topic 'I Am Warrior' and what happened after the Romans left.