PLAYLISTS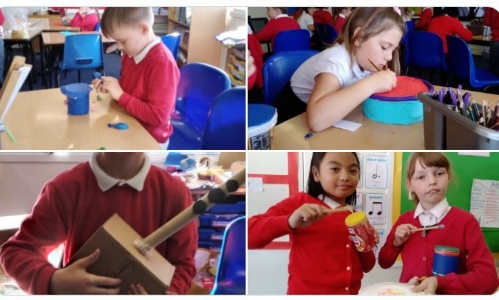 Get your instruments made here...
As we near the end of our first topic, 'Playlists', Year 4 have been busy designing and creating their own musical instruments.
First we decided what instrument we wanted to make and what tools and equipment we would need to make and decorate them. We then used a variety or recycled materials to create our different instruments, and we had lots of fun making them. We then tested them to see what sounds they made.
We are very proud of our instruments.