celebration event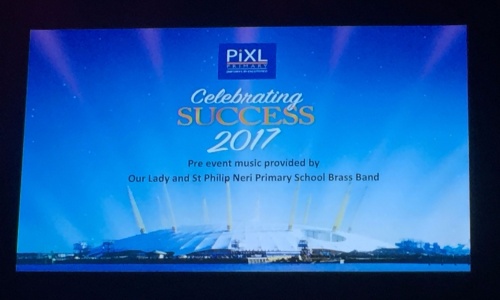 On Thursday 15th June a group of Year 6 children went down to the O2 in London to take part in a Celebration Event. We had been working hard all year with Mrs Marshall to help us to improve our learning skills ready for our SATS and were chosen for our dedication and hard work.
We were very excited (though tired because some of us had been to Kingswood the day before). We travelled to the train station in a taxi then spent an hour on the train getting down to London. We had to take the tube to the O2 – for some of us, this was a new experience - which was noisy and busy but it was challenging to keep our balance when we had to stand for some of the way.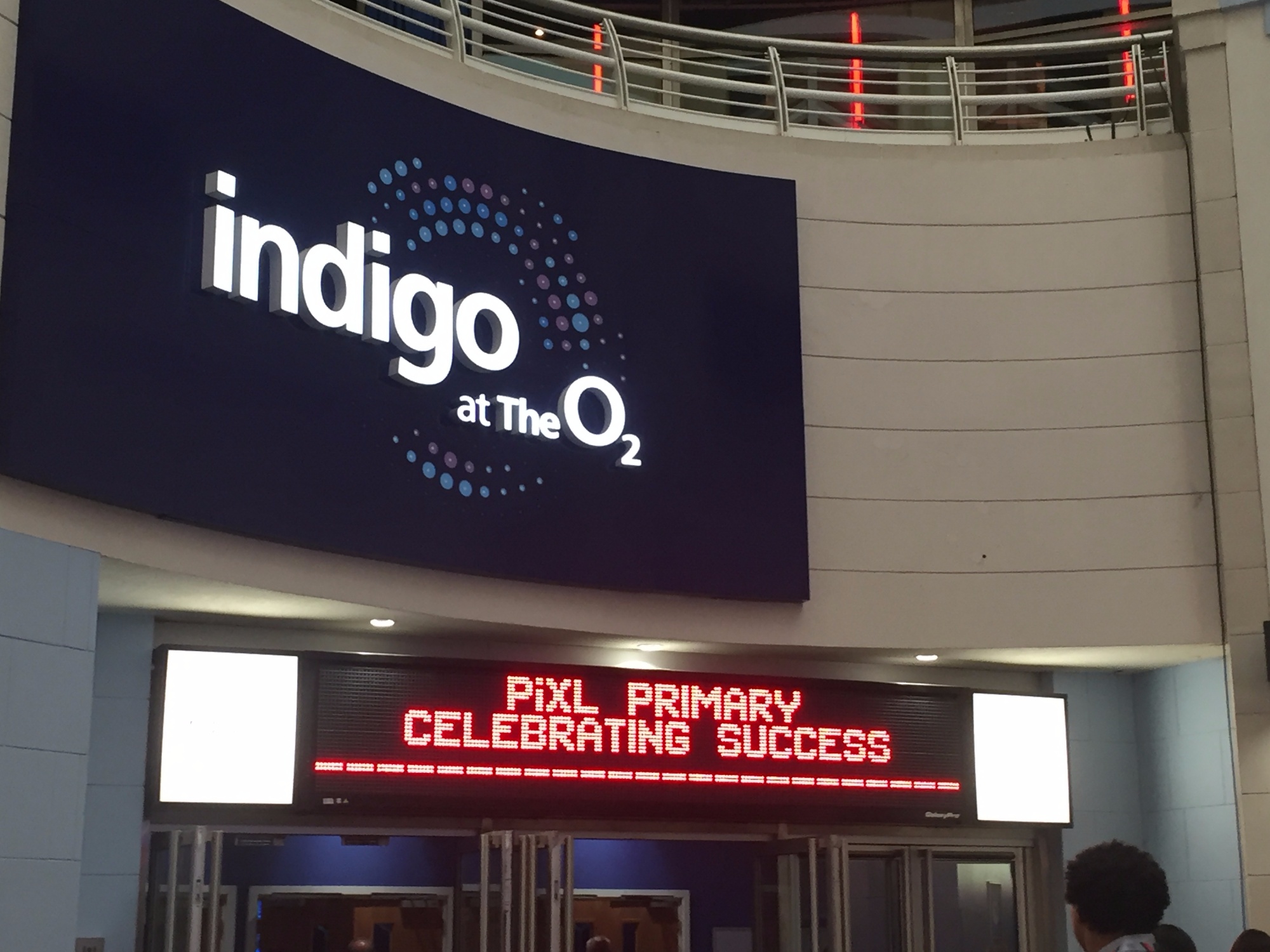 After stopping for a toilet break and quick drink, we walked around the O2 alongside the River Thames, before having a picnic lunch in the shade underneath some trees.
The Indigo Suite was the venue for the PiXL Celebration where we had seats in the fifth row from the front. Our names were even on our seats! We felt very special! Lots of children were there to collect their certificates and awards (a gift card from WH Smith worth £10), so the whole event was punctuated with singing and dancing from various schools. We were very impressed with the variety of talent.
After the event, we were allowed to go on stage to shake hands with Ore Oduba (he was the winner of Strictly Come Dancing 2016 and a popular sports broadcaster) and have a group photo. Kai had a quick dab with him, which made some of us a little envious, and Kirsty didn't want to wash her hand!
Our return journey was busy and hot but we managed to cool down with an ice cream when we got back to Peterborough.
We were very honoured to represent Highlees Primary School at such a big event and had a really good day.
Edgars, Kirsty, Pavlina, Kai, Sarka, Emily