70 things to do...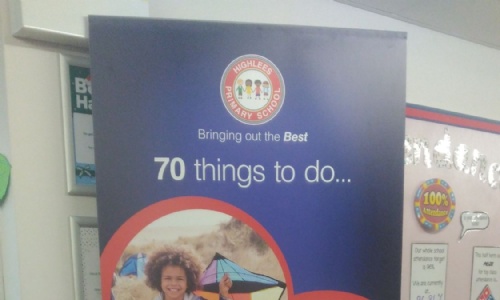 Eyrescroft and Highlees have started the new year with the launch of "70 things to do…", a fantastic child lead initiative enabling our children to make childhood memories at school.
Children from each year group have collaborated to create a list of ten experiences they would like to share together in school. Some examples are:
- be a teacher for a day;
- make a cake and lick the bowl;
- build a den;
- jump in a muddy puddle;
- feed the ducks;
- meet a local hero;
- have a space hopper race;
- have a water fight;
- make your own slime.
In total, we have 70 experiences we have pledged to share with our children at each school. Look out for photographs capturing theses experiences on our websites as the year progresses!