ROYAL WEDDING STREET PARTY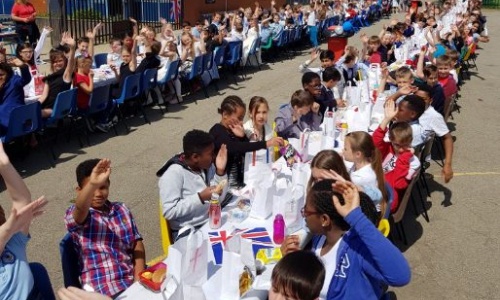 We had a fabulous day celebrating the wedding of Prince Harry and Meghan Markle.
It was a lovely sunny day so we made the most of it by having a party in our school grounds. A fabulous lunchtime was had by all! Thank you to all the kitchen and lunch staff for organising it.