HAVE A PEEK AT OUR 'TREEHOUSE' LIBRARY!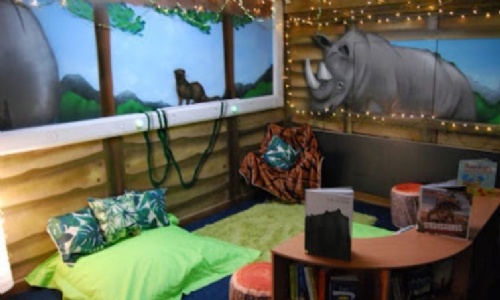 Have a peek at our 'Treehouse' library!
We are so proud of our new library space.
Miss Dines says "Currently we are working on developing our children's reading for enjoyment and their breadth of vocabulary. It is a known fact that knowing more words and reading frequently, helps provide more opportunities in life. Due to this we have developed a very special and wonderful space available to the children to help foster their love of reading".