HELP OUR SCHOOL TO WIN A SAIL SHADE!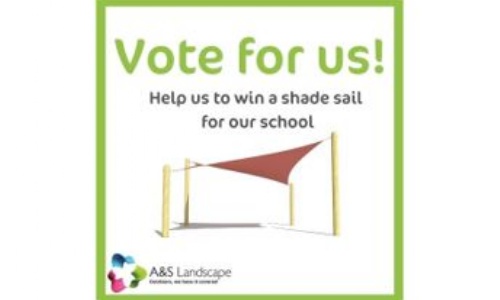 It's competition time at Eyrescroft Primary School as we are in with the chance of winning a canopy!
A&S Landscape, a supplier of school canopies, is awarding a shade sail to one lucky school. The winner of this competition will be the school with the most votes so please help us to win! You can click here to vote for our school.
As a school we feel that the children would benefit from using our grounds to their fullest ability, we are lucky enough to have a huge field which lacks shade so we are unable to utilise it for much of the day as it can become too hot for the children, not only would this shade sail provide shade during the break and lunchtime periods, but it would be used during the day for outside lessons.
Once you have voted don't stop there! Please spread the message on friends, parents and supplier's websites as well as social media to help us win!