PANATHLON CHALLENGE WINNERS!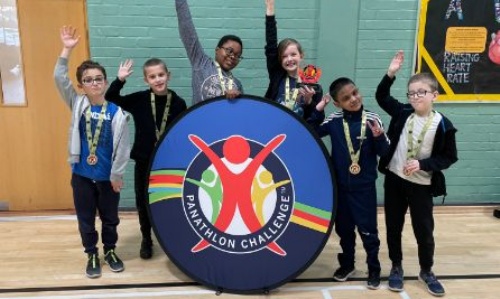 We recently attended the Peterborough district Panathlon Challenge event at Jack Hunt school.
Our team was crowned the Panathlon Challenge Winners! Congratulations! The children took part in seven fun-filled target game sporting events working well together as a team. Our children were not only fantastic and on point in the events but their wonderful behaviour was commented on by all. Well done to everyone that took part!
As a result, we will be representing Peterborough in the County Panathlon Finals on Thursday, 24th March 2022 at the St Ivo Indoor Centre in St Ives. Good luck Team Eyrescroft!