PANATHLON COUNTY GAMES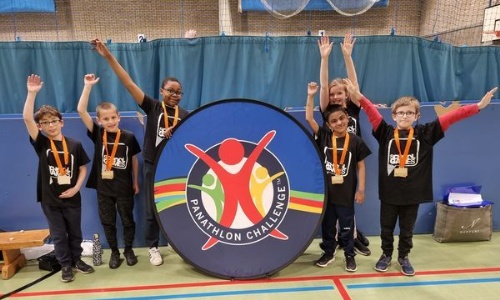 A group of our children represented Peterborough at the Cambridgeshire County Panathlon games today in St Ives after previously winning the Peterborough Panathlon Games.
Our pupils were on fine form with their throwing in the target game events and quick on the agility circuit. The children had such a fun day and we are super proud of this group who came 6th out of all the schools in Cambridgeshire! Well done!