WE HAVE TEN FLUFFY CHICKS!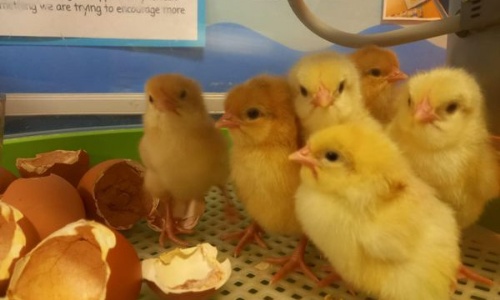 On Tuesday, 22nd March we received ten eggs from the Happy Chick Company. The first one hatched on Thursday morning before the children came into school. The second one hatched late Thursday afternoon and then by Friday morning all chicks had hatched. The children have thoroughly enjoyed watching the chicks and learning how to care for them.
Well done to the winners of the chick naming competition. Every child's name was put in a hat and names were pulled out at random to name a chick and also they received an Easter treat from our PTA.