GREAT TO HAVE BEN SMITH IN TO TALK TO US TODAY!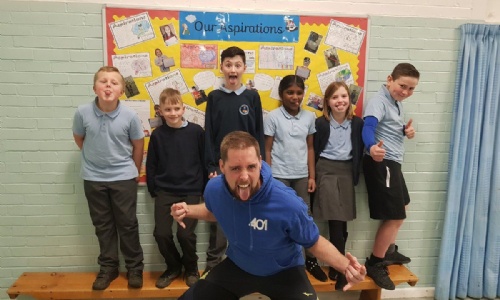 This man did 401 marathons in 401 days to raise over £250,000 for anti bullying charities. Very inspirational.
The quite remarkable Ben Smith came into school on Wednesday to deliver an assembly to the children. Ben completed a staggering 401 marathon in 401 days which equated to 41704 laps of the school field, or running from school to Sydney, Australia. During the assembly he covered a number of topics to inspire the children. There was also the very serious message of anti-bullying within his talk. The reason Ben did the challenge was to raise money and awareness for anti-bullying charities after having his own struggles with bullying throughout school. In total he raised over £250,000 for two charities. He is moving on to his next challenge at the end of the year and all the children are very excited to find out what he will be doing.