Clubs
Clubs and Activities
This term we have introduced a number of lunchtime clubs for all children in school. The children can choose which club they would like to attend during lunchtime. There is no obligation to attend every week or to stay for the whole session. It's up to the children to decide where they would like to go.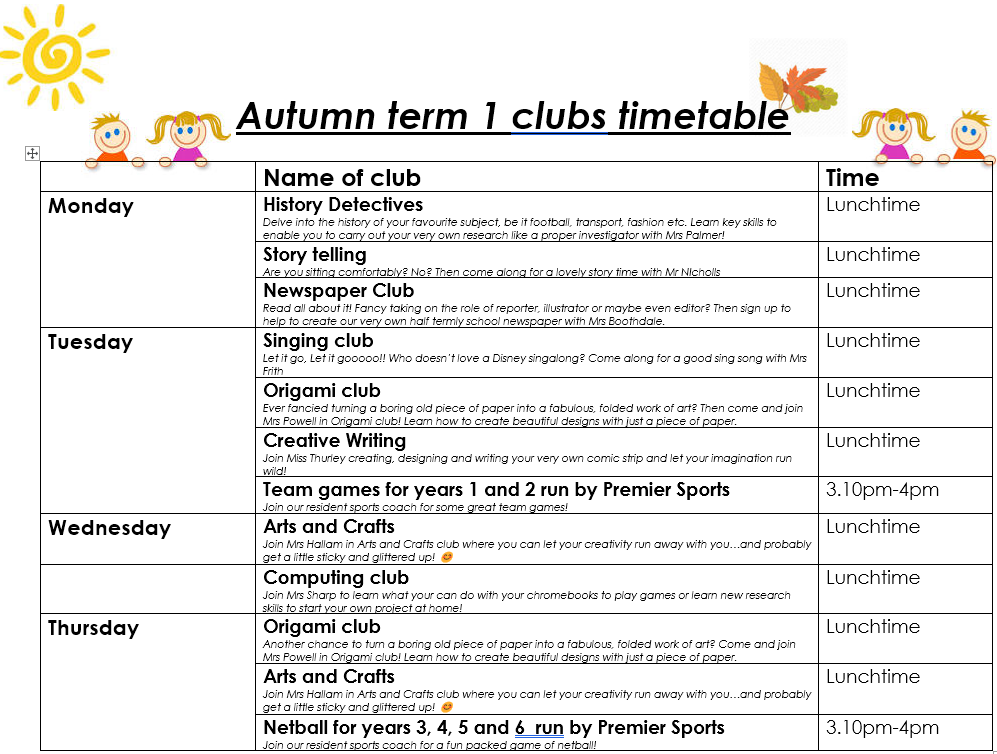 The after school clubs that are available for our children to participate in this term are as follows...
Team Games for Years 1 and 2 and Netball for Years 3,4,5 and 6
Children are allocated places on a first come first served basis.
Places for the clubs and activities are in high demand.
If your child fails to attend 2 sessions the place will be allocated to another child.