Maths
At Eyrescroft Primary School we follow the White Rose Mathematics Programme of Study which is closely interlinked with the National Curriculum for England. This curriculum aims to ensure that all pupils:
Become fluent in the fundamentals of mathematics, through varied and frequent practice with increasingly complex problems over time, based on Concrete - Pictorial - Abstract approach that enables them to develop conceptual understanding and the ability to recall and apply their mathematical knowledge rapidly and accurately.
Reason mathematically by following a line of enquiry, conjecturing relationships and generalisations, and developing an argument, justification or proof using mathematical language.
Can solve problems by applying their mathematics to a variety of routine and non-routine problems with increasing sophistication, including breaking down problems into a series of simpler steps and persevering in seeking solutions.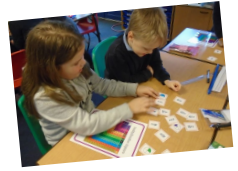 Our children arrive in EYFS with developing speaking and listening skills which we build upon rapidly and continually throughout their time at Eyrescroft. We place a high emphasis on developing oracy skills and mathematical vocabulary. Our curriculum is designed to encourage children to verbalise and share ideas as they learn with and from each other.
The curriculum covers the following areas: Number, Measurement, Geometry, Statistics, Ratio and Proportion and Algebra.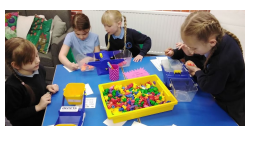 At Eyrescroft it is our strong belief that all children develop their mathematical core skills during their time here. These skills will support them in everyday life and from an early stage we encourage them to develop their understanding of mathematical concepts in context. Children are given the opportunities to apply their mathematical skills in reasoning based activities during mathematics lessons and across the wider curriculum. We have high expectations for Mathematics at Eyrescroft and we encourage parents to practice and develop mathematical skills at home in an engaging way.
Click below to find out more about maths at Eyrescroft.